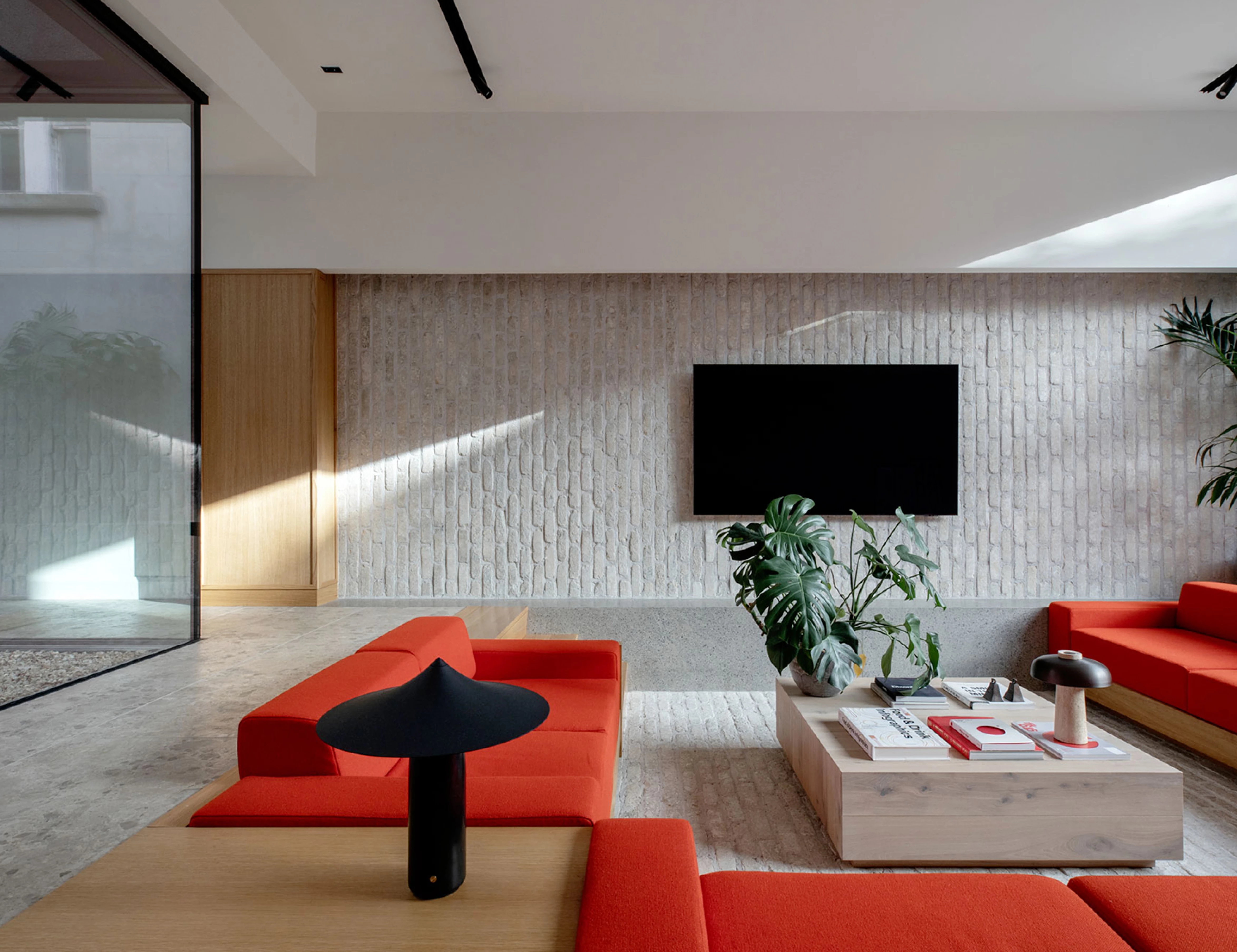 In a world of remote work and digital relationships, Slater had a vision to create a space which encouraged a completely different way of working with an emphasis on collaboration, creativity and face-to-face interaction.
Honing together the distinct taste of interior designers 21 Spaces, architectural expertise and project management of DMVF Architects and skilled craftsmanship of Ballyroan Developments, the new Slater studio residing at 23 Mespil Rd was born.
From the outside, the building blends into a row of traditional Georgian houses, distinctive only through the glimpses of contemporary lighting and bright furniture behind the historic windows. Upon entry however, the building takes on a life of its own.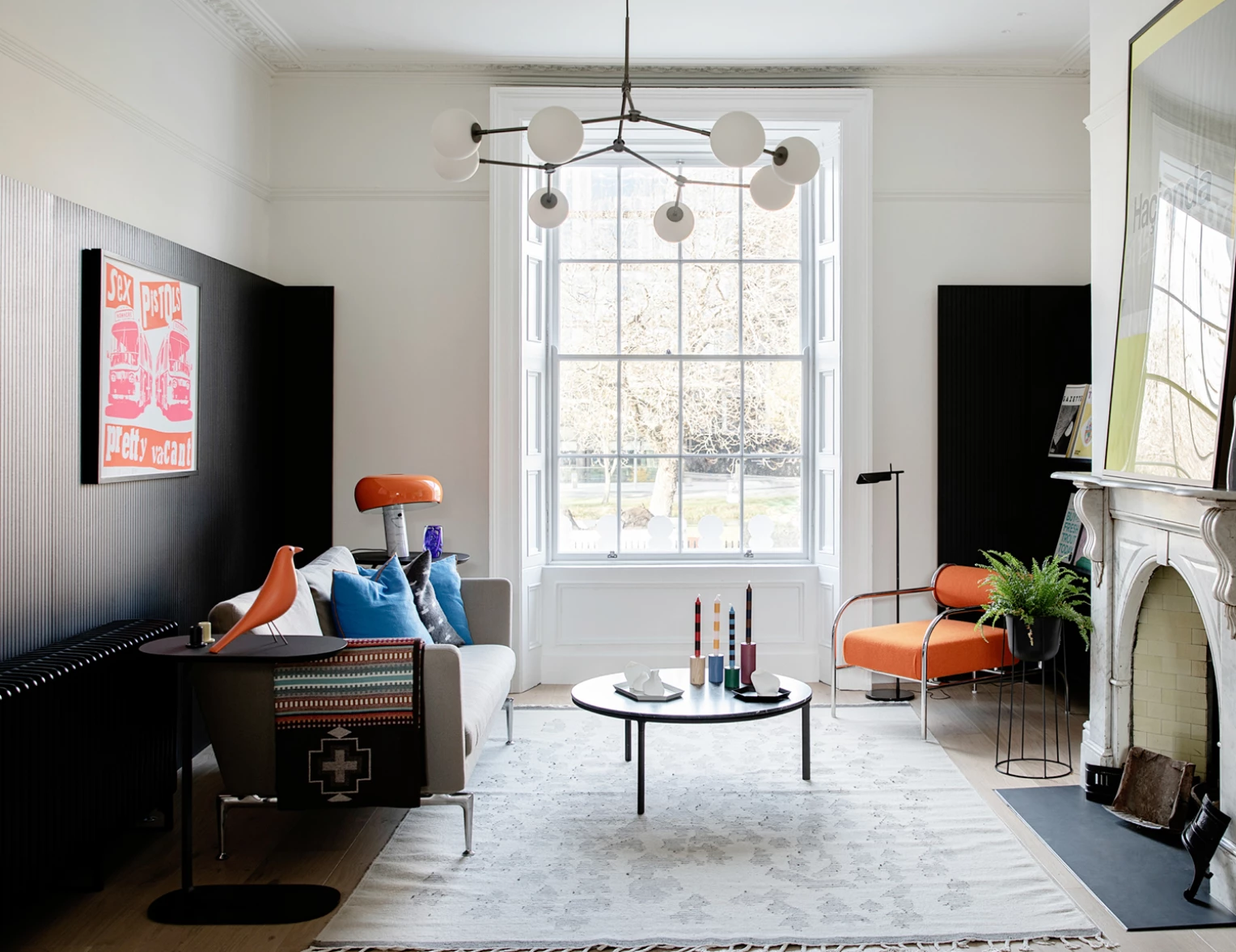 "I wanted to create a client-led experience, which I think is unusual these days" - Iain Slater
Speaking on the project, 21 Spaces designer Jean Delaney recalls: "The design arose out of a post-COVID era where we were tasked with designing for a completely different way of working. This meant that while it had to deliver a high level of functionality from a workspace perspective, it also had to feel like a home-from-home environment, where staff could readapt to the working world once again".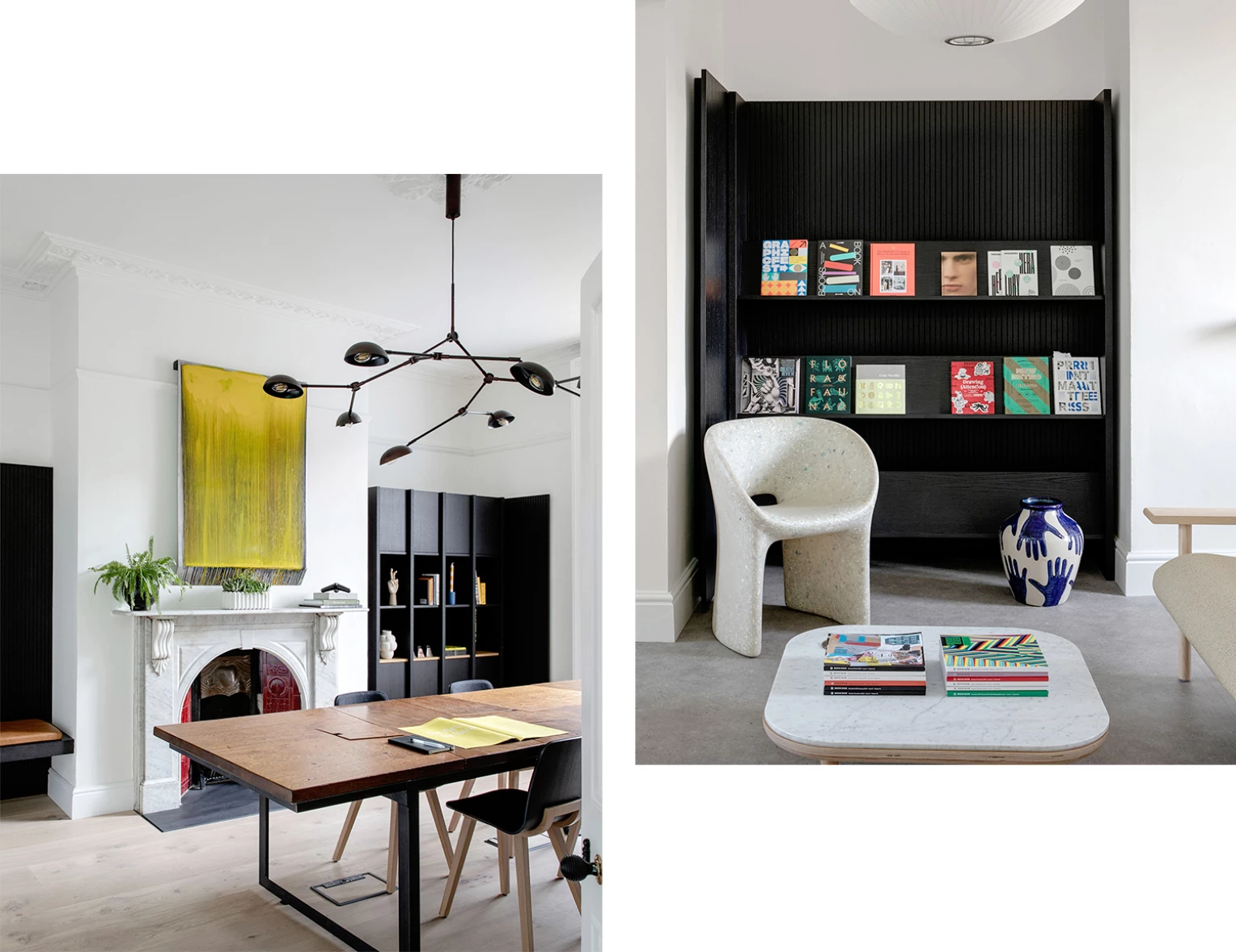 A former period house adjacent to the Grand Canal, the protected structure showcases the best in Edwardian architecture, simplicity, light, and proportion. The vision was to embrace the historic architectural language and layer a contemporary cloak to create a mix of tradition and modernity.
The three floor Georgian house provided the perfect blank canvas to reimagine the traditional office workspace and create something unique and colourful to inspire creativity. Unlike our small but beloved mews on Baggot Lane, this new location gave us the opportunity to split our workspace into three distinct areas. A working studio on the top floor, an office and reimagined reception area on the upper ground floor, and a free flowing space on the lower ground floor, which includes a 70's inspired orange conversation pit.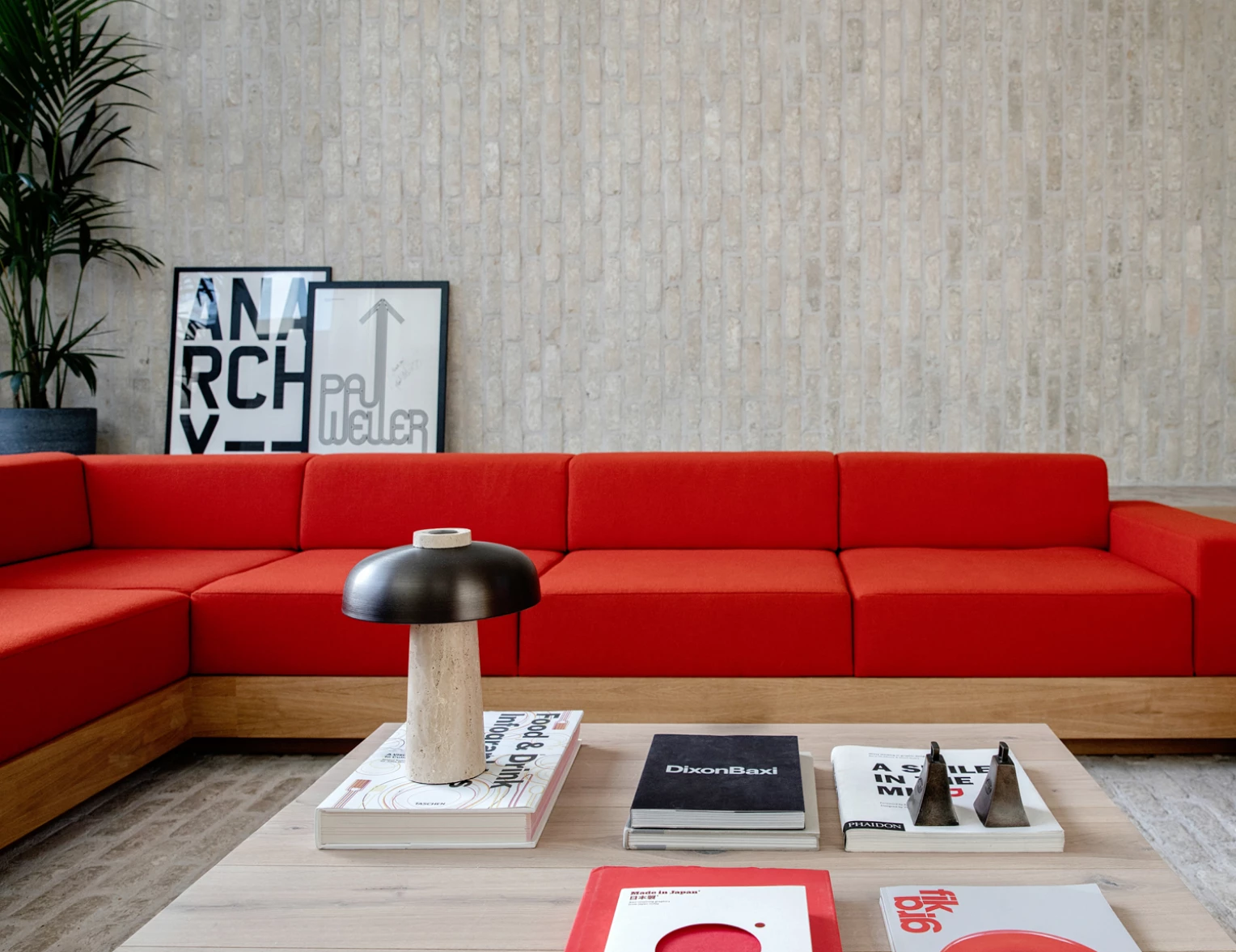 23 Mespil Rd has been given a new life, with creativity and collaboration at the heart.